Saint Louis Attorney
1-888-888-0020
Lexstop Law Firm LLC, a Saint Louis, Missouri based law firm, has one purpose: to help good people that have been involved in car accidents.  Our services range from catastrophic wrongful death lawsuits to minor traffic and speeding ticket defense.  If you have a legal problem involving a car, we're the ones to call.  Make Lexstop your next stop.  Help is always a click away at lexstop.com.  Submit a form online, email us, or call us if you need legal help in Missouri or Illinois.      


SAINT LOUIS
CAR ACCIDENT LAYWER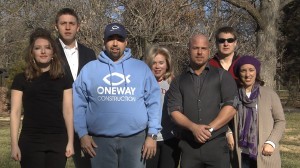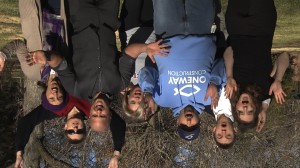 A Few (More Like 2,000) Words on the Famous (or Infamous) Television Ads
"In order to attain the impossible, one must attempt the absurd."
—   Miguel de Cervantes
"If a picture is worth a thousand words and I made two ads, please forgive me for writing more than two thousand words about many of the people that made it possible."
-Brian Mueller, Founding Member of Lexstop Law Firm LLC
As you can see from the above TV spots, these are non-traditional legal advertisements.  There are numerous reasons we did this.  First and foremost, the advertisement gives us a large microphone to spread our message of helping people.  Second, we wanted to make the ad memorable.  Almost all legal ads are very similar.  They feature one of the named partners talking directly into the camera for an extended period of time telling you how much they will make the insurance companies pay, or they feature a grisly accident scene that shocks the senses.  There are a few issues with our firm running an ad this way.  One, as a small firm, we don't have the resources to compete with the larger firms who run these same car accident ads all the time.  Second, we didn't want to shock people into hiring us to represent them or upset their stomach while they are trying to eat dinner and watch television.  Instead, we wanted an ad that was remembered for its message, and our message is very simple.  If you are a regular hard working person in need of legal assistance, we want to help you.  Whether it is as bad as a horrific car accident or as simple as a minor traffic ticket, a lawyer at Lexstop Law Firm LLC is here to help you.  We could have chosen to have a lawyer be in the commercial.  However, this was deemed a distraction from our message, which is helping the good individuals and businesses of Saint Louis with their legal needs.  With the goal of helping people in mind, I'd like personally thank many of the individuals who made these ads possible.
The people and businesses that made this advertisement a reality have no connection with this firm and were not paid for their appearances or help unless otherwise specifically specified, nor was any mention or recommendation on this website promised.  However, I believe it is the right thing to do, and I hope it will help these people in their own business endeavors.  These endorsements, if you want to call them that, are simply my personal opinion of that person and/or business and my opinion of their competence, truthfulness, and ability to get the job done at the point in time when the endorsement was made.  However, it is my sincere hope that you have a similar experience with that person and/or business.
The Red Car- Ira Hollensbe, the driver of the beautifully restored '36 Chevy, agreed to provide this car and his expert driving skills to this project free of charge.  His son Eric is a law student and business development manager at Lexstop Law Firm LLC.  However, my friendship with the Hollensbe family and Hazelwood Auto Body far predates my own attendance at Law School.  For many years, Ira Hollensbe's passion has been restoring classic automobiles, and his day job has been managing Hazelwood Auto Body.  I am embarrassed to admit it, but I have needed his collision repair expertise in the past.  Every time I go there, I am treated with respect and friendliness, and the car comes out looking brand new thanks to my friends over there.  I'd highly recommend Hazelwood Auto Body if my car were involved in a serious accident, or if I was looking to restore a classic car.  In another life, I imagine Ira was a surgeon.  His craftsmanship and attention to detail on the automobiles he services is just that good.  I'd highly recommend Hazelwood Auto Body.
Hazelwood Auto body
(314) 731-4900
6141 N Lindbergh Blvd.
Hazelwood, MO. 63042
The Silver Mini Cooper- Before putting my wife's car on television, I wanted to have the automobile thoroughly washed and vacuumed to make sure it really looked good for its television debut.  I took it to my old friend and neighbor Todd Smith.  He is currently the Senior General Manager of the Waterway Car Wash located at 10850 Manchester Road Kirkwood, MO. 63122.  As my parents were kind enough to buy me some coupons for Christmas (which I think is a great gift for people like me who are impossible to shop for), the car wash did not cost me anything except for a tip to the employees who really took the time to ensure the car sparkled.  They had no idea that the car they were washing was about to be in a simulated wreck on television meaning that they offer the exact same car wash you saw on television to every customer that comes to one of their locations.  They have always done a great job cleaning my cars, and I sometimes make this quite a challenge.
The Group Shot- The group shot contained all of the "actors" that appeared in the commercial (If you are wondering who the accident "victim" is, watch the ad again closely).  From left beginning in the front row, there is Angela Lappin, Brian Douglas, Chris Stone, and Devin Mueller.  In the second row, there is Brandon Kohnen, Bette Mueller, and Greg Lappin.
First Row
Angela Lappin- I originally had cast Angela to be the "villain" of the ad.  However, after seeing her beautifully done makeup and hair, I decided someone who looked so pretty couldn't possibly play an "evil" driver.  Aurora Lord at Makeup Artistry by A&C did her makeup expertly.  Based on the results I saw firsthand, I'd highly recommend their work.
Meggan Decker of Pixies Hair Design did Angela's hair.  Meggan is my sister in law and owns her own hair salon in Maplewood.  I tasked Meggan with creating a windswept look so if it would like Angela was driving the classic car wildly.  She had the additional burden of trying to do this without being on set, and, as always, she came through in spades.  I, like a lot of men, really don't care what my hair looks like, as I don't have to look at it.  However, my wife cares very deeply about how my hair looks so my wife makes sure I visit Meggan at least once a month to ensure I maintain my "politician hair," as my wife likes to call it.
Brian Douglas- As you can probably tell from the picture, Brian Douglas works for ONEWAY Construction.  ONEWAY Construction is a faith based general contractor specializing in roofing and storm damage repair.  Brian was kind enough to take time out of his day to appear in this commercial.  Although I was lucky enough to avoid most of the storm damage that hit Saint Louis this past year, I can tell you from my personal experience that Brian Douglas has always been honest and trustworthy, and I believe the company is as well.  They maintain an A+ rating with the Better Business Bureau ensuring that any customer complaints are handled quickly and fairly.  It is extremely difficult to find an honest and professional contractor in this day and age, but I believe ONEWAY Construction is one of those companies.
Chris Stone- Chris recently launched his own fitness company, No Excuse Fitness.  After helping his father lose a tremendous amount of weight in a short period of time and dramatically improve his overall health, a gift that all children should try to give their parents, Chris decided to branch out on his own and inspire others in Saint Louis to get healthier through personal training and fitness.
Devin Mueller- Devin is my wife without whose patience and support none of this would have been possible.  Devin works at my Saint Louis alma mater, MICDS, in the development office even though she is an Ursuline girl.  I owe an eternal debt to MICDS for the education it provided me, and I would highly encourage alumni and friends of the school to donate.
Second Row
Brandon Kohnen- Brandon Kohnen is a life insurance agent.  I trust Brandon Kohnen with my life. Literally. Brandon took time to carefully explain my options and prices, and I chose a life insurance policy that works well with my current needs. He is extremely honest and thoughtful in answering questions and responding to concerns.  I'd happily entrust my first-born's life with Brandon and already have. He offers excellent whole life insurance policies for newborns like our new baby Lydia.  If you are ever unfortunate enough to get in a serious automobile accident or the unfortunate happens, it is often too late to have Brandon to help you.  I'd highly encourage people to get their life insurance plans figured out early.  You will sleep much easier.
Bette Mueller- Bette is my mother and who took a lot of time out of her day to help make this commercial possible.  I am so happy that my mother could be part of this commercial, as I owe so much to my parents.
Greg Lappin-I have been lucky enough to be a friend of Greg's for several years now.  In addition to all the help and beautiful pictures he has provided to my family in the past, Greg willingly "volunteered" his wife Angela to be the "villain" in the commercial.  Given that conditions were not exactly warm and rosy on production day, I am especially grateful to Angela for braving the elements in short sleeves to give the commercial the appearance of warmth.  Greg is an excellent photographer who did our engagement and wedding photos, and the results speak for themselves.  Greg has amazing artistic vision and creativity in all of his photos.
I am personally very grateful to Greg for taking pictures of our daughter Lydia.  My wife had some serious health complications after giving birth to Lydia that meant that Devin and I were not able to take part of the tradition of getting newborn baby pictures taken.  Greg took time out of his day to personally come by and get some beautiful shots of Lydia's first moments of life, and the Mueller family is extremely grateful and will continue to be grateful for years to come for this special gift that Greg performed out of the goodness of his heart.
I'd also like to give a shout out to a few individuals who could not be in the commercial but were there in spirit.  Jenni Tobin of Next Day Signs and Graphics wanted to be there but her business partner recently had knee replacement surgery preventing her from being in the commercial.  Next Day Signs have done several promotional items for me, and I've been very pleased with their work.  Also, Grace Klaas probably would have loved to have been part of this commercial.  However, an unfortunate sledding accident made this impossible.  Grace is my insurance agent who handles my automobile, property, casualty, and personal umbrella insurance.  If you don't know what umbrella insurance is, I'd highly recommend talking to Grace as it is a good thing to consider.  She is happy to review your insurance policy free of charge to insure your coverage fits your needs and you are not being overcharged.
I'd also like to thank my good friends over at goBRANDgo!, specifically Andrew Blackwell, Dennis Caplinger, and Brandon Dempsey, for sharing my vision on the world wide web.  I obviously paid them to design this website, but I believe they did a fantastic job.  They have always been quick and friendly with trying to walk me through my website concerns and design ideas.  I owe them one.  Along the same lines, even though they are not affiliated with goBRANDgo!, I'd also like to thank Mark Birsinger, Dan Lohman, and Brad Urani for teaching me a lot about internet marketing.
Of course, I'd also like to thank Justin O'Connor, Tom Mungenast, Rick Vidas, and the rest of the KDNL production team for translating my vision to film.  I owe them all one, and I sincerely appreciate their hard work and braving the elements to help me out.
Finally, I'd like to personally thank Bill Latz and D. Angle Roofing L.L.C., specifically David and Tonia, whose advice and help would not have made this advertisement possible.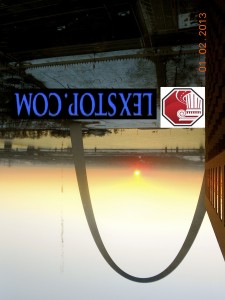 Lexstop presents the Saint Louis Arch Upside Down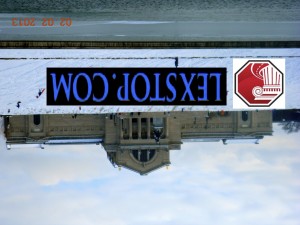 Lexstop presents Saint Louis Art Hill Upside Down
CLAYTON, MISSOURI
PERSONAL INJURY
LAWSUITS
IMPORTANT LEGAL DISCLAIMERS
The choice of a lawyer is an important decision and should not be based solely upon advertisements.
This website is for informational purposes only.  Any information contained on this website does not constitute legal advice.  Submitting a request for a quote or contacting us through this site does not create an attorney client relationship.  Additionally, e-mail or other communication with our legal professionals through this site should not be considered confidential or privileged.
The information presented on this website should not be construed to be legal advice nor the formation of an attorney/client relationship.  Lexstop Law Firm LLC does not wish to enter into a representation with anyone viewing these materials in any state where this web site fails to comply with the laws and professional responsibilities rules of that state.
Neither the Supreme Court of Missouri nor The Missouri Bar reviews or approves certifying organizations or specialist designations.  This firm does not hold itself out to be a specialist in any one area of law.  Past results afford no guarantee of future results.  Every case is different and is dependent of the particular facts and circumstances of the case.  Co-counsel may be used or a referral made depending upon the nature of your legal issue and the jurisdiction.
Many conversations occur between users of this website and legal assistants, paralegals, or law students (hereinafter "Legal Assistants") not attorneys. Legal Assistants report to and are directly supervised by our attorneys. However, our attorneys reserve the right to correct, amend, or clarify any statement or representation made by the Legal Assistant in his/her conversation with the site user. Legal Assistants are only directed to disseminate "general" information about our firm and not legal advice.  Only attorneys are permitted to give legal advice about a particular case or matter or make the final decision on whether or not to accept particular case.
Most of the pictures on this website depict scenes, simulations, or pictures.  Unless otherwise specifically indicated, none of the pictures represent any actual accidents or specific events and are not real events.  Unless otherwise specifically indicated, the people, places, and things depicted in the photographs have no relation to the firm or its products or services.  Lexstop Law Firm LLC has no relationship with nor it is in any way affiliated with any law enforcement or government entity or agency.
The world wide web contains a vast array of information.  Unfortunately, however, many of these websites may contain inaccurate or incomplete information about the firm and the services we provide.  The only place for official and accurate information about Lexstop Law Firm LLC is through lexstop.com.  Lexstop Law Firm LLC does not condone or approve any messages or information that are not published on this website.  Information contained on other websites may contain incorrect contact information, talk about services or products we can no longer provide, or otherwise be inconsistent with the messages and information on this website.
Thank you for taking the time to read the entire disclaimer.  We look forward to helping you.